You can add additional staff user accounts whom can login to the client area portal with their own email address and password. You can also assign permissions on a user by user basis to control all aspects of what each user can do in the client area portal.

1. Begin by logging into the client portal as the primary account and proceed to Account -> Manage Contacts.
2. Click "Add New Contact" button.
3. Enter all contact information for the new user.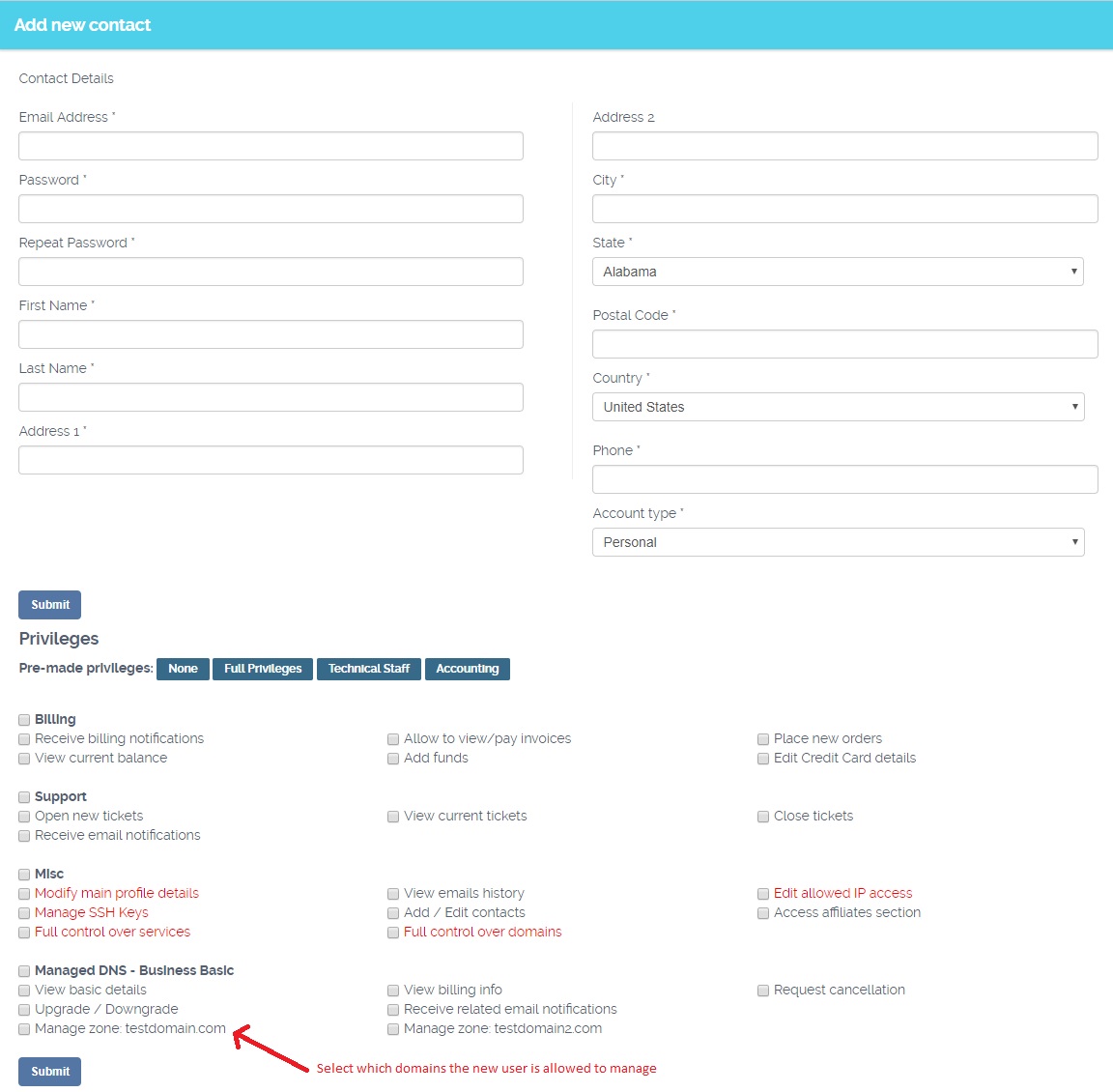 4. Select all appropriate permissions for the new user.
5. Select which domains you want this user to have access to manage.
6. Click Submit.