DNS Wizard accounts allow Two Factor authentication using Google Authenticator. This provides a very secure method of accessing the client area.

1. Begin by logging into the client area and proceed to Account -> Edit Details.
2. Click "Enable" on Two-Factor Authentication.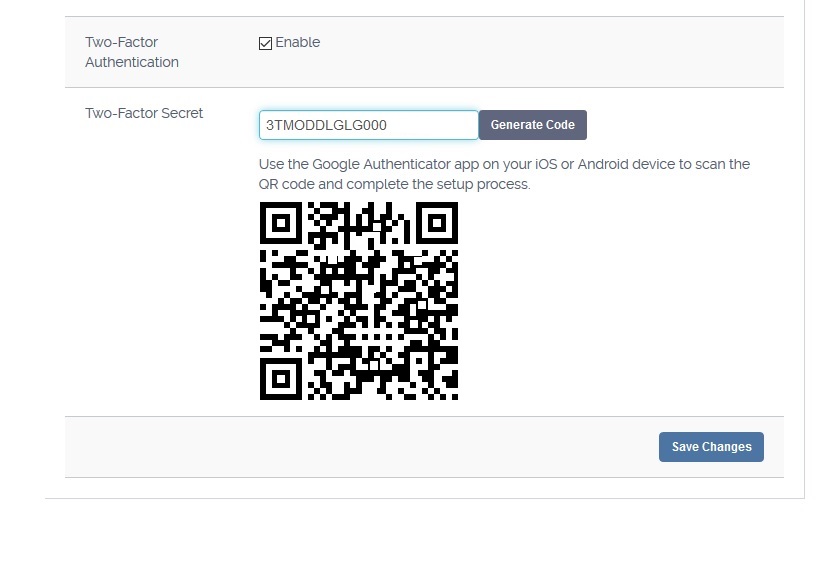 3. Install the Google Authenticator App on your Android or Apple device from the app store.
4. In the Google Authenticator app select "Scan a barcode" and then scan the barcode displayed in the client area.
5. Click "Save Changes" in the client area.
6. Thats it, from now on when logging into the client area, you will be promted to enter a security code in additional to your email and password.
6a. To find your security code simply open Google Authenticator on your device.

Additional Information

DNS Wizard is committed to providing a secure environment for our customers. For this reason, if you enable Two Factor Authentication and you later loose your mobile device or accidently delete the Google Authenticator App, you may not be able to access your account again. DNS Wizard will not disable Two Factor Authentication on any customer account. We recommend adding an additional user on your account so at least two staff members have full access.